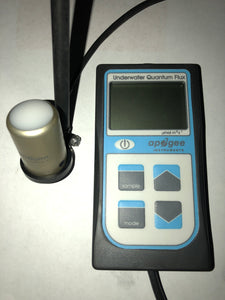 Par Meter Rental
Regular price $10.00 Sale
Rent our Apogee MQ-510 quantum flux par meter for the day! Want to know what your lights are really doing? Want to map out perfect placement for your corals? Get real results with a quality meter. 
Rental includes a 24 hour rental period, starting when you pick up the meter.  
Requires deposit of $500 to ensure we get it back. :) Simply add the meter rental for as many days as you would like it, as well as the par meter deposit. Once it is returned in full working order, we will remove the hold from your credit card for the deposit. 


Currently only available in the state of Alaska.
***Par reading available free of charge with all delivery orders. Just let us know ahead of time.